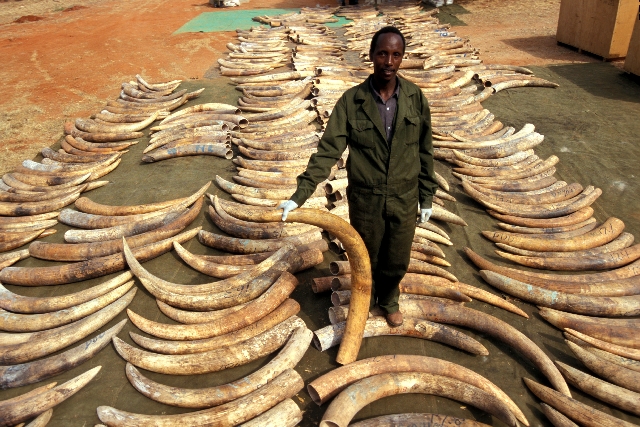 Two proposals that would have resulted in a resumption of ivory sales by amending the CITES Appendices for the African elephant were roundly defeated today at CITES CoP 18. 
Proposal 10 would have transferred elephants in Zambia from Appendix I to Appendix II but was amended on the floor to delete sales of raw ivory and include only hunting trophies for non-commercial purposes, and trade in hides and leather goods from elephants controlled as a result of human-elephant conflict. The amended proposal was defeated by a vote of 102 to 22 with 13 abstentions.
Proposal 11 would have enabled Botswana, Namibia, South Africa, and Zimbabwe to resume trade in registered raw ivory.  It was amended on the floor to provide for a single sale of ivory stockpiles from those four countries to parties verified by CITES with a six-year moratorium after that sale on any further sales.  The amended proposal was defeated by a vote of 101 to 23 with 18 abstentions.
Providing analysis at the 18th meeting of the Conference of the Parties (CoP18) of CITES (the Convention on International Trade in Endangered Species of Wild Fauna and Flora) in Geneva, on behalf of Fondation Franz Weber, the David Shepherd Wildlife Foundation, and Pro Wildlife.